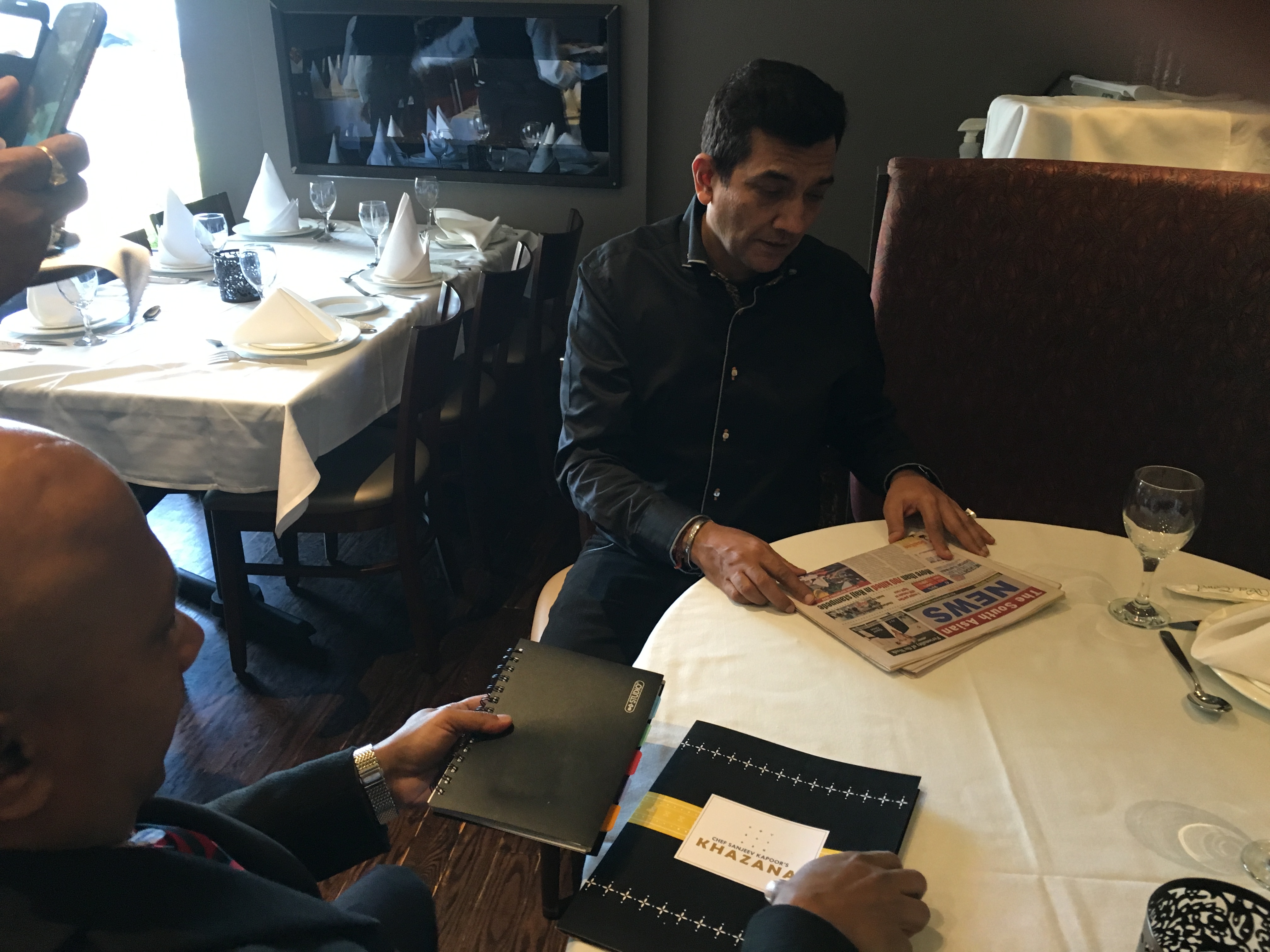 By Jude Paul Fernandes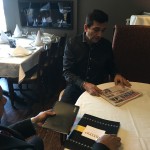 Master-chef Sanjeev Kapoor has not only done India proud but he is truly the face of Indian, Fusion, and internationally renowned gourmet cuisine and fine dining across the world. He has the unique distinction of being the only chef on the planet to have his own food channel called Food Food. Because of his passion to always give the best in whatever he sets his heart and mind on, he has been conferred the 'Best Chef of India' award by the Government of India. Recently he represented India in the World Association of Chefs' Societies (WACS) in South Korea where he introduced them to our ancient history: the iconic way of Ayurveda in South Asian cooking. He was the Indian ambassador for UN's Clean Cook Stoves campaign for the underprivileged of developing countries and represented India as a Food ambassador in Spain under the Spanish Government's Indian Future Leaders Programme (IFLP).
Sanjeev has also conducted cookery shows worldwide with famous culinary personalities like Rachel Ray, Richard Quest and Rene Redzepi. To compare him with any other globally recognized chef would be doing him a great disservice as he has carved (no pun intended) his own space under the sun, and his reputation as a super-chef is incomparable. He is clearly miles ahead of the nearest competition. His website has over 13,000 recipes, attracts more than nine million page views per month and more than 3.5 million fans follow him on Facebook. He is also on the board of Singapore Airlines (voted one of the best airlines in the world for its gastronomical delights) International Culinary panel. His popularity is truly phenomenal with his YouTube channel catering to over half a million subscribers.
Sanjeev Kapoor's recipe books are mega-sellers, with 200 titles in 7 languages. His restaurants Khazana, The Yellow Chilli, Signature, Hong Kong and Options are considered to be the best in their categories not only in India, but abroad as well. His Khazana brand of blended spices, ready to cook mixes; pickles and gourmet chutneys are popular in North America, Europe and the Middle East, and of course in India. His latest venture into the business of kitchen gadgets called WonderChef continues to equip and empower women with tools and gadgets for a greater experience.
The South Asian News team comprising of Jude Paul Fernandes, Sukhdeep Devgan and Robinder Makkar meet up with our Khazana (priceless) Chef Sanjeev Kapoor as he unveils the opening of his new restaurant in Brampton. Truly a gem of a person, effortlessly humble, witty and remarkably knowledgeable not only about food, but even about Canadian culture we interview the man who makes Indians all over the world proud of our heritage, hospitality and love for all things desi, especially our khana khazana.
You come across as being zealous about everything that you do. Talk to us about your Midas touch.
My motto is always to be true to yourself, don't even try to be someone else. Be true to your heart; don't get influenced by other things, anything out of your jurisdiction of reaching your potential or your goals. Learning is good, and whatever you create should be a true reflection of yourself. Put your personality and your signature on a dish. I also believe in the value system of what I learned from my family—honesty, truth, excellence, our culture and beliefs, and of course the essence of being a genuine human being.
Whatever you've achieved in life is certainly laudable. But you appear to be extremely grounded. What is your secret of not letting success get to your head?
(Laughs and keeps smiling with his trademark dimples) Many of my friends have asked me the same question. I live my life just the way it always was, and is, nothing has really changed. I am the same person all the time, why should I change my demeanor or behave any differently. And the so-called celebrities, who do that, have a problem because in effect you are changing into a 'different personality', a person who has distanced themselves from the reality of being yourself.
Give us an unpublished anecdote of cooking for a celebrity, or for the rich and famous
I had the privilege of cooking a special meal, and obviously vegetarian, for Prime Minister Modi and his entourage in the UAE. We stayed at the magnificent Emirates Palace in Abu Dhabi. My day began with stocking the pantry, planning the menu, and supervising and cooking the food. We were working with clockwork precision for the state dinner at 7.30 pm when someone from PM Modi's cabinet shared the fact that he was fasting and that we would have to prepare some 'fasting food' for him. You can't even imagine the state of panic on receiving this last minute bit of news, especially since we were so rushed into putting the best vegetarian food out there for him and his guests. To add to the escalating stress, I was told that one sheikh does not touch dairy, and mostly everything was prepared using ghee, and another sheikh required food that was gluten free. I wish all these 'a la carte' requests were made far earlier so that we could have acceded to each request. Anyway, long story short (and in answer to my prayers) the PM changed his mind about fasting. The sheiks who attended decided to try out the vegetarian spread laid out before them, and all's well that ends well. The next morning at breakfast I spent time with PM Narendra Modi in a discussion that lasted for an hour and half where he recounted the fact that the same episode happened to him in the US when Obama and the guests turned vegetarian (and perhaps for the first time in their lives, as meat is mandatory at state lunches or dinners). This was probably food diplomacy at its best!
There is a saying that "You need to cook with love, or not cook at all." What is your personal take on this?
One must not only cook with love, I think and feel that one must also serve with love. This is how the food will touch everyone's hearts! When you cook with positive emotions (that it will turn out well) your thinking pattern, or your thought process gets transferred to the food you are preparing and you are able to enhance the deliciousness of the dish prepared. This explains the magic of a mother's cooking.
South Asian men are chauvinistic and admit that women have their place in the kitchen. You've contradicted this, and have been swimming upstream…how do you counter-question their point of view, biased though it may be?
I come from a family where my father used to cook, following in his footsteps my brother used to help out in the kitchen, I too followed suit, by being a home sous chef, so to speak. Chauvinism is a state of mind, it is not restricted to any region or area, and it's all about the values you've been brought up with. As for swimming upstream, I have always done that.
Taking North America as an example, women for the most part don't like to cook nowadays; as a result the men have taken over the role of being the Bawarchi in the house. So in reality the roles have reversed. Any words of advice to the women?
First of all, cooking is not a woman's job alone, anybody can cook. There is no question for role reversal. I believe in equality of genders. Secondly, I really don't think that women don't like to cook. It's an extreme comment that is judgmental. Yes, a lot more women are moving out of the house and taking their professional lives seriously, but that doesn't mean that they are not spending an inordinate time at home, cooking for their families. Women have always balanced both these aspects and are still doing it as gracefully as only they can. In addition to this, what I would say is that men currently are no longer shy to take up this profession. And I am thankful to God and feel humbled that somewhere I've been able to be an example for them. Being the bawarchi in the house is as much fun and challenging as being a chef in a restaurant! I don't need to advise women, they are doing a commendable job of managing their homes and their careers. Because of doing that balancing act beautifully, which isn't easy, I truly salute the women of today!
Jude Paul Fernandes
jude@thesouthasiannews.com